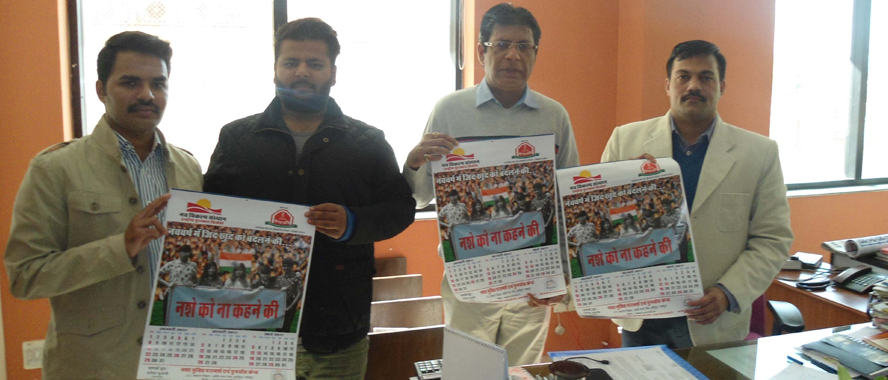 Addiction of anything is injurious and when we say anything, we truly mean anything. Notwithstanding, what we are at present mindful about are drug and liquor addicts however there are different other anti-social components whose enslavement can be as unsafe as any drug or liquor. We at NVS dependably endeavour to be the most suggested Nasha Mukti Kendra in India by helping patients to get de-addicted, as well as give them the best facilities and environment which can help them to adapt up quick and well. We are planning to set up a sufficiently substantial center that can oblige no less than 100 individuals at once with both male and female wards.
Eating regimen and sustenance are establishments for good wellbeing. Since these drugs hurt your body from inside, you require a fitting eating routine to recoup soon. Our nutritionist will furnish you with a useful training in adhering to a good diet that can be connected once you return home. Amid your stay, you can get to scrumptious and nutritious dinners at our feasting office. NVS offers solid and feeding suppers highlighting new, nearby, reasonable and natural fixings, a hefty portion of which are developed in our own supervision. The menu highlights multicultural flavours concentrated on dietary wellbeing and sustenance and this makes us one of the best alcohol and drug rehabilitation center in India.
We are likewise meeting expectations towards building up a preparation habitat for social workers and recouping addicts who has practical experience in the field of drug misuse. Through this we will give a chance to every one of the individuals who need to help these addicts to get free out of this toxin alongside propelling them for a superior life furthermore to the individuals who have experienced the agony, so they can share their experience and information with different patients. This will surely be a support to each one of the individuals who are willing to dispose of the fixation and this is the thing that we are going for to become best rehab center in India.
We are not confined to these exercises. We are mindful of the way that these individuals, who were once dependent on some drug or alcohol, don't land the sought positions even after their de-addiction. Along these lines, we will be co-ordinating with different associations to help the recouping addicts land a job after their release. This won't just help them avoid the drugs, which they can backtrack to if there should be an occurrence of disappointment of not getting a job or being in depression , but rather will likewise help to gain their job with which they can outline a superior future for themselves.
Not just will these addicts get put in our facility, yet our Jaipur rehabilitation center will likewise give a restrictive focus to HIV infected individuals. We have distinguished this as a noteworthy stride subsequent to HIV contaminated individuals are dealt with same path in the general public as these addicts and they both have all the rights to lead a superior and drug free life. We, as a drug rehabilitation center in Jaipur, are constantly focussed on all round advancement of a patient and all these future arrangements will help us in doing as such.