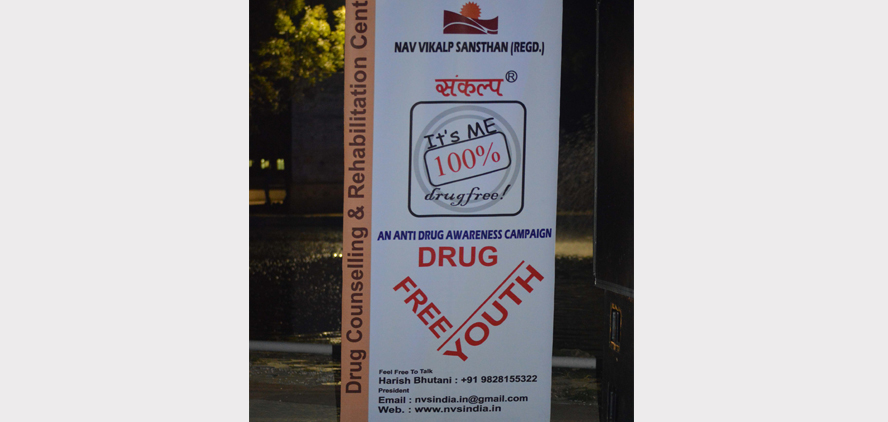 Children are delicate enough to understand the situations as to whatever is happening around them. When parents fight on a daily basis, most of the times they are unaware of the real reason and what they develop is a negative image of their parents. Unfortunately, this does not end here. Starting with this one negative trait, these kids often develop anxiety, anger, inclination towards loneliness and other negative substances around them. This kind of environment can never help a child grow in a happy manner and this is where it all starts when they start looking for other alternatives for their happiness, which they eventually find in alcohol and drugs. However, with drug rehabilitation program Delhi this can be tackled with ease.
By the time parents can understand their child's mood swings and unexpected behavior, it has become too late for them to realize their kid's mental health. These mental burdens often result in addiction of those social abuses, which every parent suggest their kids to be away from. Alcohol, smoking, drugs and other abuses are easily available these days and owing to this fact, it became quite evident for us to bring up the best rehabilitation center in Delhi, which provides enough knowledge to both parents and kids about the side effects of its addiction and the ways to overcome them.
Abusive elements are not worthy
Nav Vikalp Sansthan (NVS) has its base set up in Delhi, from where all the major treatments are carried out. People have approached this Delhi rehabilitation center for their various needs in terms of getting de-toxified from the effects of alcohol, drugs and smoking, which most of the teenagers are fond of these days. This is the only place where you get the best treatment of international standards and what they follow is the holistic approach of medication. This includes a complete makeover of a person mentally, physically and spiritually.
The best part of recovering from addiction is that the treatment includes various exercises and yoga which makes your body even more fit and healthy than before. When people are under the influence of these abuses, they go through various mental issues like sudden mood changes, deprived of sleep, appetite also dies and what all they want is their drug which keeps them alive. In order to overcome these symptoms, a person has to be mentally strong to quit these substances and move towards a better future where there is no place for any drug, alcohol or smoking and you will get all this in NVS drug rehabilitation center Delhi.
Alcohol is not a party essential
When we talk about the legal age of consuming alcohol, in India, these laws don't withstand and profit making people easily give away this poison to teenagers, without worrying about their health and immature behavior. But, when these young kids get determined to stay away from these substances, they often come across various physical and mental issues which force them to consume alcohol for their well-being. But, with alcohol rehabilitation center Delhi, NVS has made it easy for everyone to get rid of this social evil and in turn, have affected all the families in a positive way.